Need Your Window or Glass Replaced?
We make fixing glass a snap!
Serving Glendale AZ and Western Maricopa County
1 - Call for Quote
Contact one of our Glendale Window Specialists for a free price estimate on glass or window replacement. With the rough dimensions of your windows or glass, we can give you a cost quote for the glass, delivery and installation over the phone and schedule an appointment...Everything is included in the price!
2 - We Order the Glass
We'll schedule a time to come measure the windows at your home or office. Once the exact dimensions and glass type is determined, we'll order the windows direct from the manufacturer. We've partnered with the highest quality US window manufacturers. You'll save by buying direct!
3 - We Install
Our expert glaziers will deliver the windows right to your house or commercial property. We bring all the tools, materials and scaffolding required to remove any existing glass and install the new windows. We handle the entire process including clean-up.
Got A Broken or Foggy Window?
We'll replace it fast! Did a rock get flung from a weed whacker and chip your window glass? We've got glass for that. Is one of your windows stuck and not operating properly? We do window service and maintenance calls.
Our glass shop in Glendale, AZ can handle any size of window restoration, renovation or replacement project. We offer glass service for both residential and commercial properties. Our customers typically save 30-40% off of retail pricing for windows and we handle the entire process. When someone goes to a DIY retailer like Lowes or Home Depot, they have to order the windows (at retail price), take delivery of the windows, remove the old windows or glass and then complete the installation. If they don't have the proper tools, ladders or materials, the window may not open properly or leak. With just one call, you can hire Superior Replacement Windows of Glendale, Arizona to manage the entire process for you. We guarantee our work and want to gain your referrals and highest ratings!
Why Hire Superior Replacement Windows?
We Are Local
Superior Replacement Windows is a locally owned and family operated window and glass company. We are members of Local First AZ and believe in supporting local small businesses. We buy as much of our windows and glass locally in Arizona from manufacturers based in the U.S. We employ Glendale residents and have a team of expert glaziers and glass technicians who perform the work in the field. When you buy locally and not from a national chain store, the money stays in Arizona and circulates back into the Glendale economy. Our company roots are in Glendale and we plan to keep it family owned by passing the company down through the family tree.
#1 Rated in Glendale
We are the top rated window and glass shop in Glendale for a reason. Our mission is to win customers for life and get referrals from everyone we do business with. That means operating with integrity and putting the customer first. We hire experienced glaziers and train our technicians to ensure the highest quality installation. Attention to details makes the difference between happy customers and ecstatic customers. We want to make your experience with Superior Replacement Windows is the best! If there are any issues with your glass, windows or installation workmanship, please call us and we'll resolve the problem as quickly as possible.
100% Done For You
By working with Superior Replacement Windows, you'll save time, money and gain piece of mind. Some people have time to run around to retail stores and price shop windows, rent a truck to carefully transport the windows back home, borrow the tools from a friend to remove the old glass and install the new windows. However, most people don't have the time or expertise to properly replace glass. That's where Superior Replacement Windows steps in. We handle the buying, delivery, installation and clean-up for. It's all included at a very affordable price. Call today to find out how much time and money you could save.

Window Repair & Glass Replacement Glendale, AZ
Superior Replacement Windows of Glendale, Arizona is a locally owned glass company providing custom replacement windows, glass shower doors and window repair. Does your home or office have chipped window glass, a broken mirror or cracked glass shelf? As a trusted window supplier, our glaziers will help you from start to finish with your window glass repair and window installation project. To receive a free replacement windows quote or to schedule an appointment by phone, call – (602) 492-9075.
Our Glass Repair Services in Glendale Include:
Window Repair
Window Replacement
Window Renovation
Window Remodeling
Window Installation
Our Window Grades and Glass Types Include:
Single Pane
Dual Pane
Triple Pane
Eglass
Tempered Glass
Gas Filled Windows
Clear, Annealed, Glazed or Bronzed Coatings
Glass Tabletops, Door Glass, Decorative Glass
Custom Cut Glass and Architectural Glass
Challenge us with your glass project! We are happy to help answer any questions you might have regarding your window project by visiting our glass center in Glendale, AZ. If you are outside of Glendale and needing glass repair services in central Phoenix or the East Valley, please visit our Phoenix glass shop.
Sun Screens & Security Screens
Sun Screens
Steel Security Window Screens and Screen Doors
Golf Ball Screens
We offer a complete range of screens to shield your windows from the summer sun or prevent break-ins. Our security screen doors allow air circulation while preventing bugs and unwanted guests into your home.
Window Repair Shop Glendale, Arizona
We deliver premium affordable home or office glass window repair and replacement installations. Our trained window glaziers come to your home or commercial property to assess your need for window glass repair and restoration. This includes a free inspection and price quote. Our pricing always includes installation and a written warranty. Glendale home window repair is our specialty and we have removed, repaired and installed thousands of windows for local residents.
A Locally Operated Window Installer in Glendale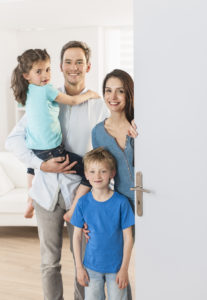 In addition to home window repair and home window replacement, Superior Replacement Windows also specializes in commercial glass, delivering the finest architectural glass, storefront glass and custom glass installation. We understand businesses and their need to secure merchandise and keep their employees safe. We are a licensed and bonded contractor in the State of Arizona.
We are proud to be a local family owned commercial window repair shop in the greater Glendale, Arizona area and part of the small business community. Your company's financial security is our biggest concern. We provide speedy and convenient custom glass service at a reasonable price. Our quality and workmanship standards surpass those of the Arizona State Building Standards, guaranteeing the glass repair and restoration for years to come.
At Superior Replacement Windows, our responsibility is ensure the overall satisfaction of every single customer, while at the same time providing competent and commodious window repair service at inexpensive prices. When you have the need for window restoration, we understand you have options and we treasure your consideration.
Contact Superior Replacement Windows in Glendale, AZ for a free estimate, free mobile service and written warranty on all window repair and window replacement jobs.